---
JYtop 6TH Quantum therapy Healthy Body Analyzer Magnetic Resonance Massage
6TH Quantum therapy Healthy Body Analyzer Magnetic Resonance Massage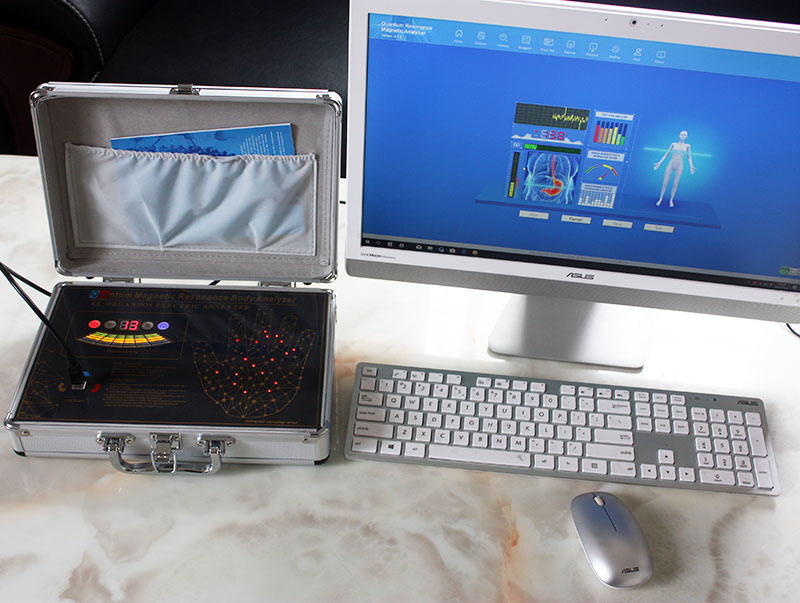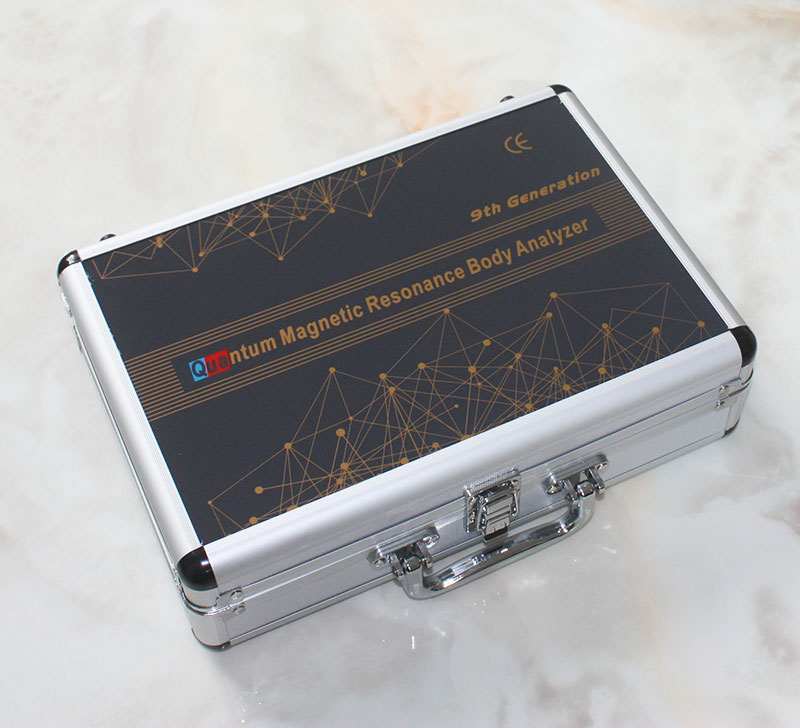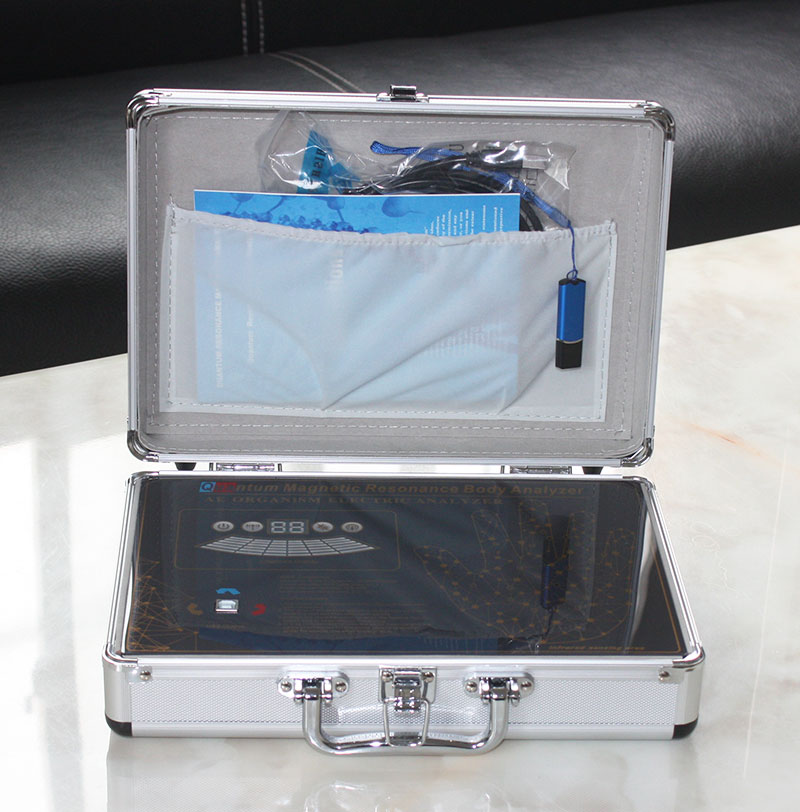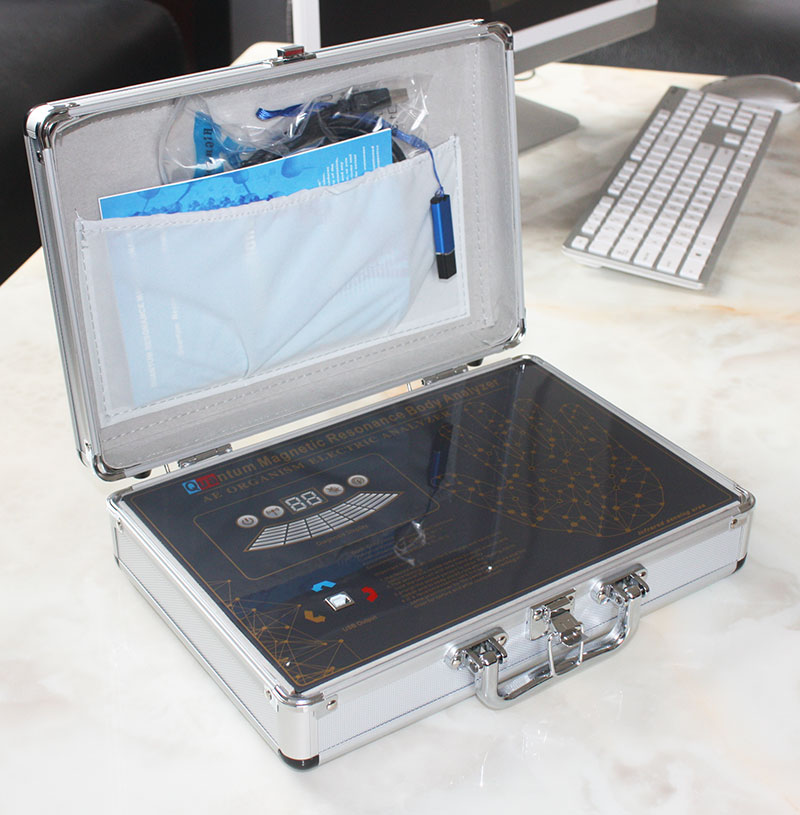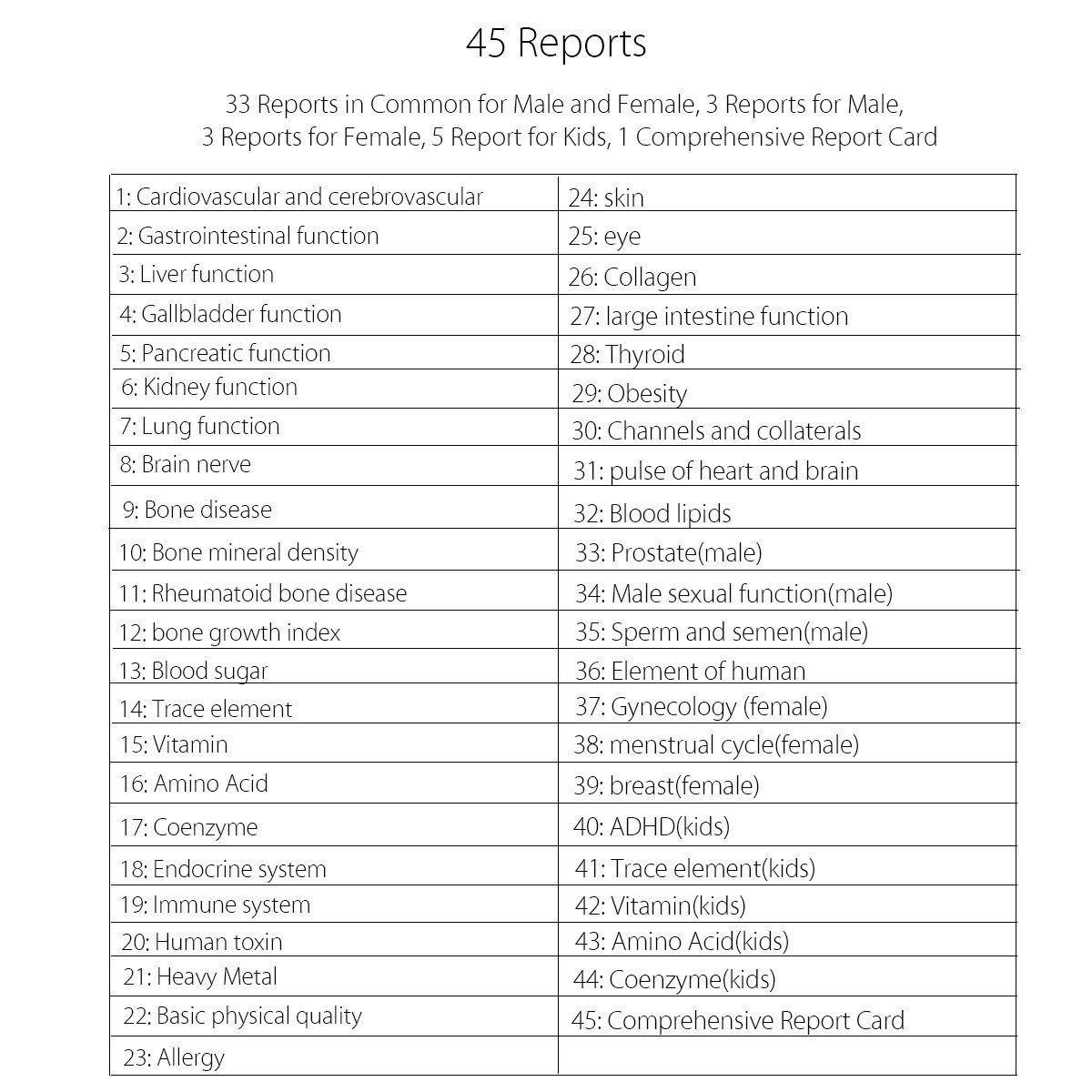 Analysis Items:
The method of quantum resonance magnetic analysis is an emerging rapid, accurate and non-invasive spectral testing method and particularly suitable for comparison of curative effects medicine and health products, and check of sub-health conditions. The main analysis items are over 45, including cardiovascular and cerebrovascular condition, bone mineral density, trace elements, blood lead, rheumatism, lung and respiratory tract, nephropathy, blood sugar, stomach and intestines, liver and gall, cranial nerves, gynecology, prostate, bone disease, the trace elements of selenium , iron, zinc and calcium, etc.
Specification:
Product Name:Health Analyzer
Shell Material: Aluminum
Communication Port: USB
Environmental Humidity: 10%-40%
Environmental Temperature: 5℃-40℃
Language: English, Spanish, French, Polish, German, Korean, Portuguese, Slovak,Japanese, Indonesia, Russian, Vietnamese,Thai, Malay,Romanian,Dutch, Hungarian,Czech
Please leave us a message what language you want when place order.
Quantity of report: 45 reports
Package Included:
1xQuantum Analyzer
1xPower cable
1xinstallation CD
1xInstructions
1xDongle
1xCertificate
Reports:
1.cardiovascular and cerebrovascular testing. 2. gastrointestinal function test.3.liver test. 4. eye test.5.gall test. 6.rheumatism test.7. renal function test.8, bone density test. 10. human toxins detection.11. pancreatic function tests.12.brain nerve testing.13. pulmonary function tests.14, bone disease testing.15.skin testing.16. Endocrine test .19.immunity test .20 amino acids .21 human body composition .22 male function test .23 prostate function test .24 gynecological test .25 breast test .26 vitamin test .27 coenzyme test . 28.allergy detection. 29, bone growth index test.30. heavy metal detection. 31. obesity test. 32. Collagen test 33. Meridian test 34. Pulse Bo test 35. Blood lipid test 36. Sperm and semen testing 37. Menstrual cycle test .38 Large intestine test 39 Thyroid 40 ADHD .41 Comprehensive report. 42 Manual report 43 Fatty acid report 44 Respiratory function test report 45. Human consciousness level test report
Notes:
-It is important to mention that these machines are not intended to diagnose or treat any illness. The test results for reference only and not intended to be treated as a diagnostic conclusion. The test results is for educational purposes only. In any case of illness it is highly recommended to contact a qualified medical.
-When install the software, please turn off the Antivirus software.