---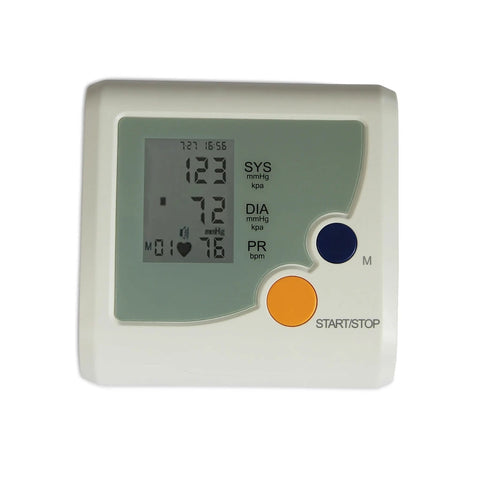 Introduction
CONTEC08D is an Electronic Sphygmomanometer with LCD, features in concise interface and one-key operation, it can measure NIBP and SpO2(optional) accurately, and NIBP records can be reviewed by the memory button. The device is widely used in family, clinic and physical-examination center for routine test.
Features
1)Small in volume, easy to operate, big font in displaying, simple and easy to understand the contents displayed.
2)Be applicable for adult.
3)Start measuring manually, record each measurement data, and store up to 99 groups of data.
4)Segment LCD. Automatic poweroff when there is no operation for a long time, achieves saving power.
5)Low battery and error information indication.
6)Optional units: mmHg and kPa
7)SpO2 measurement function(SpO2 probe is necessary).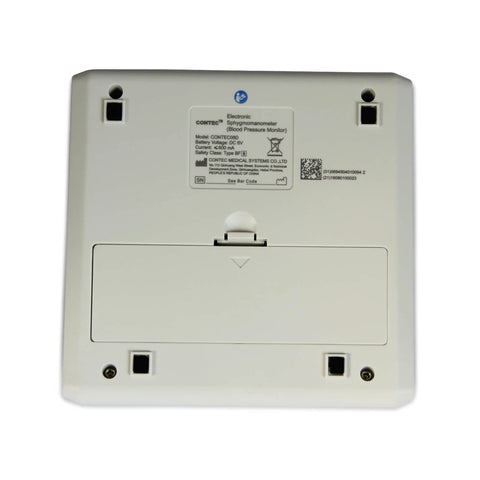 Performance
1) NIBP
Measurement method: Oscillometry
Measurement mode: upper-arm type
Measurement range: 0 kPa(0 mmHg) ~ 38.67 kPa(290 mmHg)
Resolution: 0.133 kPa(1 mmHg)
Accuracy: ±0.4 kPa(±3 mmHg)
PR measurement range: 40 bpm ~ 240 bpm
Inflation: automatic inflation by force pump
Deflation: automatic multistep deflation

Accessories
1)Cuff for adult 
2)User manual  (GB only)on request for other Language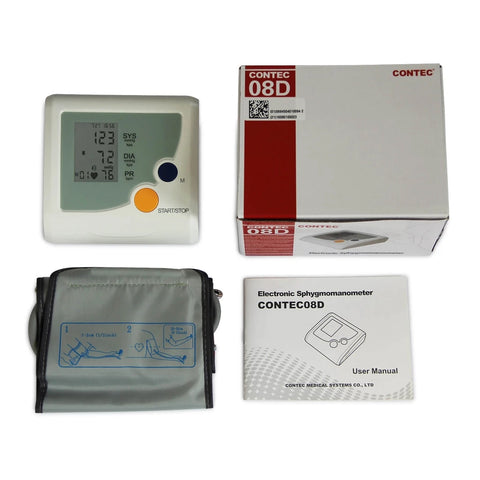 Physical characteristic
Dimension: 132 mm(L)×130 mm(W)×50 mm(H)
Weight: 425 g (including batteries)
Operation environment
Temperature: +5 ˚C~+40 ˚C
Relative humidity: 15 % ~ 85 %
Atmospheric pressure: 700 hPa ~ 1060 hPa
Storage environment:
Temperature: -20˚C ~ +55 ˚C
Relative humidity: ≤95 %
Atmospheric pressure: 700 hPa~1060 hPa