---
JYTOP Newest health detoxification conditioning instrument DDS bio-electric therapy massager analyzer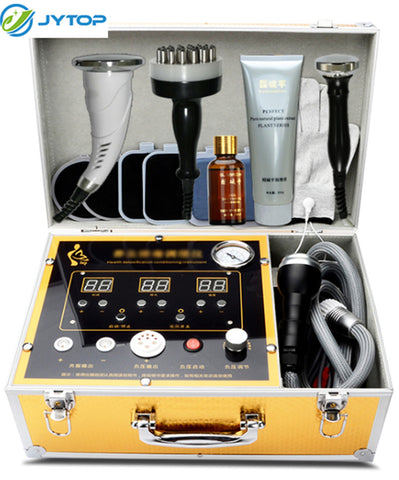 | | |
| --- | --- |
| Product Name | JYTOP Dds Electrotherapy Device |
| Function | Body Healthcare Massage |
| Type | Body Massager |
| Customized Logo | 50pcs |
| Customized package |  300pcs |
| Use in | SPA club;beauty center;Home;clinics; health examination center |
| Key words | DDS therapy massager;DDS Bio-Electric analyzer;DDS massager;Human body massager;BioElectric Massage |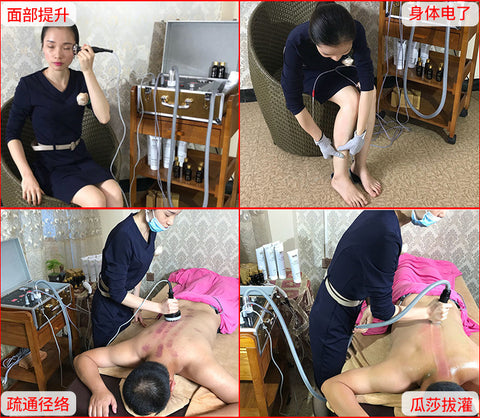 Physiotherapy items
------Ultrasound therapy&beauty
------Blood cleaner
------A-shi point therapy
------Bcupoint reflection therapy
------Foot sole therapy
------Soporific therapy
------Ear points acupuncture therapy
------Eye care
------Infrared bandage therapy
------Chinese Medicinal Liquor
------Weight loss therapy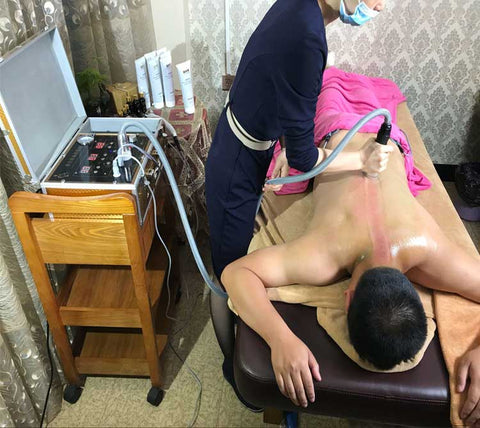 Application
1. Dredging meridian
2. Stimulate blood circulation
3. Activated cell
4. Activation of nerve and muscle tissue
5. Regulating digestive system
6. Reduce inflammation
7. Pain relief
8. Eliminate fatigue
9. Cleaning out the body
10.Beauty face
11.Weight losee
12.Eye massage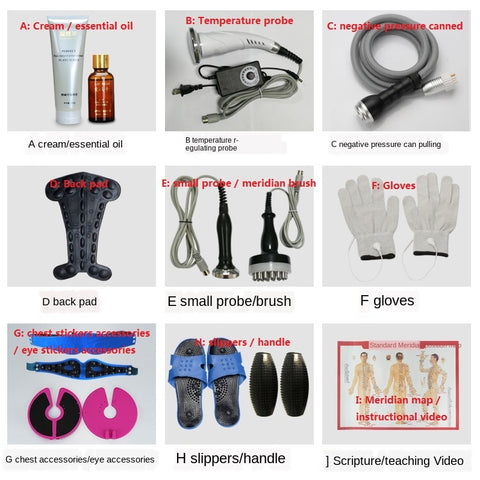 DDS Bio-Electrotherapy features:
It is painless.
Provides the benefits of acupuncture (without the needles), body massage, scraping, and cupping.
Helps relieve pain.
Helps promote wound healing.
Helps boost the immune system.
Helps with insomnia.
Helps improve anti-aging by increasing blood circulation.
Helps to improve blood circulation.
Helps minimize fatigue.
We use natural, organically grown, herb-based creams and essential oils to balance the body's Ph level so you stay healthier.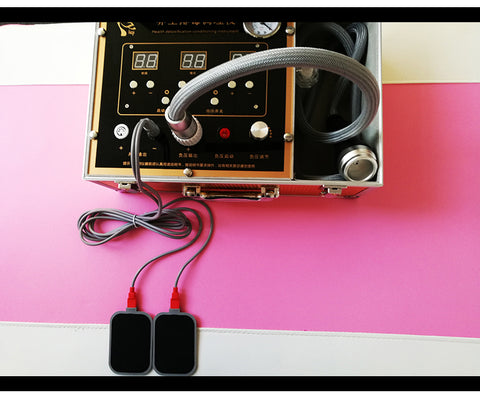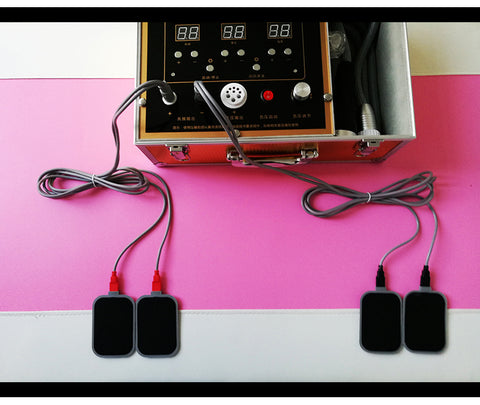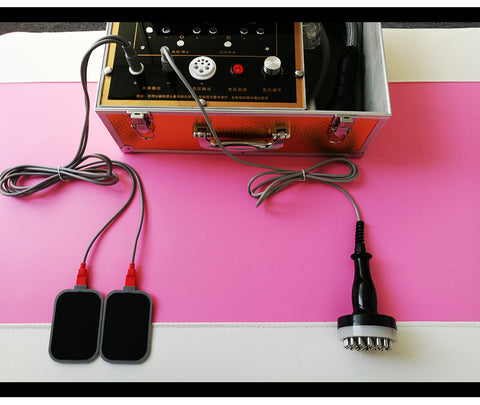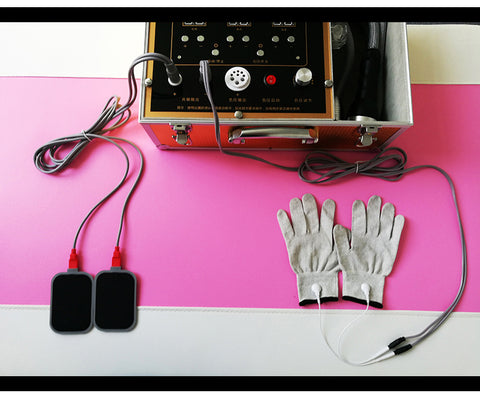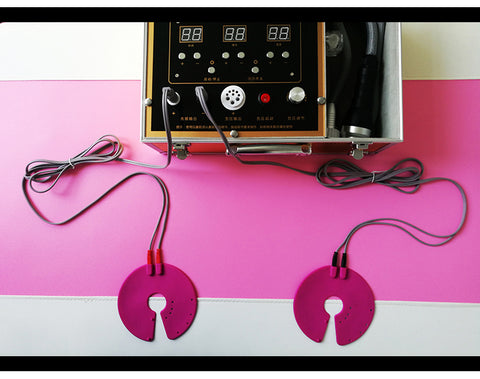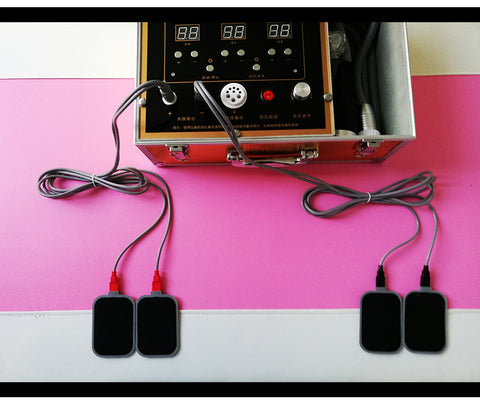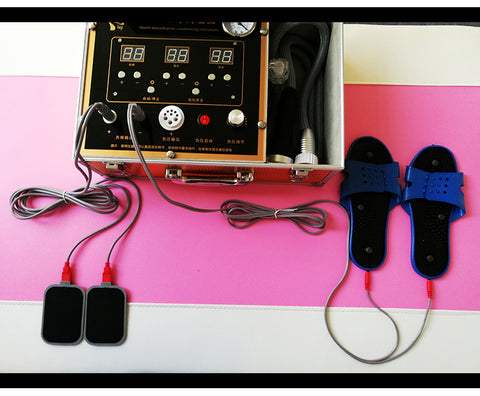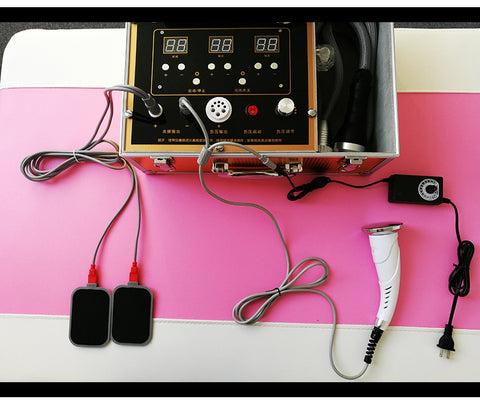 A: cream / essential oil         B: Temperature probe         C: negative pressure cupping         D: back pad         E: small probe / brush         
F: Gloves         G: Chest accessories / eye accessories         H: Slippers / handles         I: Acupoint meridian map / instructional video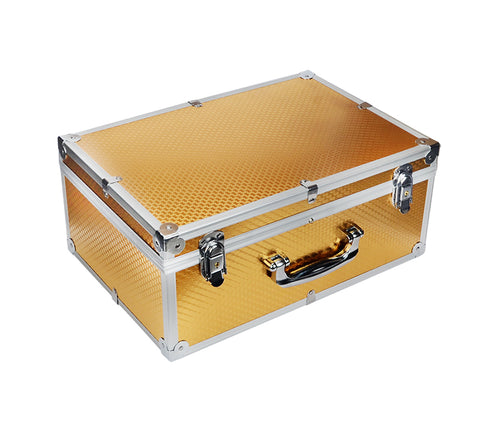 What Happens During Bioelectric MassageTherapy?
1. During bioelectric massage therapy, flat rubber adhesive discs (called electrodes) are applied to your skin at the prescribed areas to be treated.
2. The electrodes are hooked up to a computer that programs the precise Bioelectric  current dosage required.High frequency alternating electrical currents are then applied to the electrodes.
3. The currents move through the skin quickly with little discomfort. During  Bioelectric massage treatment, your response to the electrical stimulation is measured.
4. When the clinician applies the energy oil and cream during the  Bioelectric massage  therapy, the skin absorbs most of the oil and cream to help  blood circulation and ease the pain.
5. This sensation should not be uncomfortable; you should be comfortable and feel a relaxing, soothing pain relief.