---
JYtop B-1 to B-15 DDS Massage Cream For Use W DDS Bioelectric Massage Therapy Device
The package only include one piece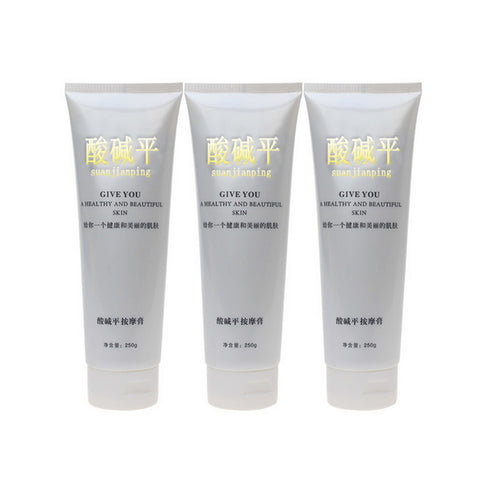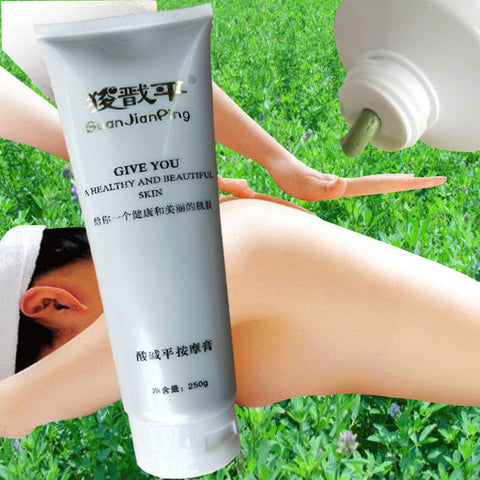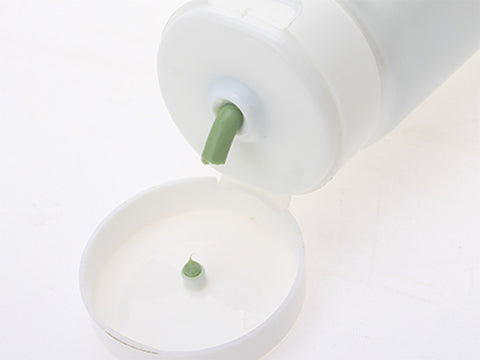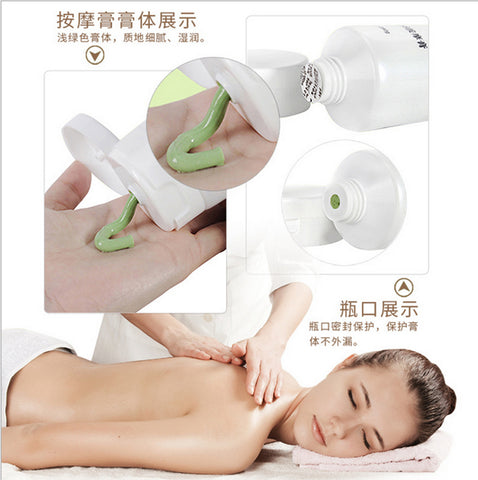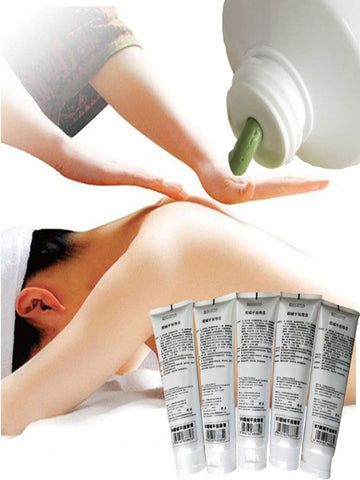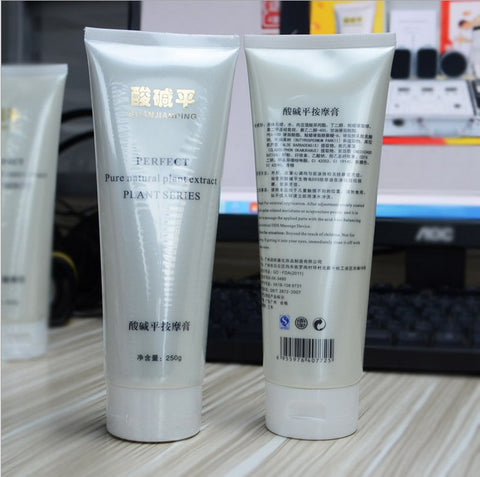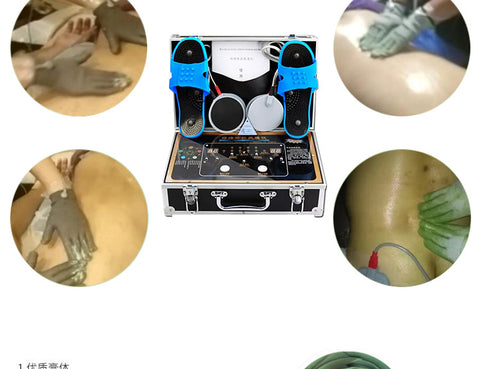 Clears the blockages of the meridians; promotes blood circulation and boosts metabolism
Activates nerve and muscle tissue; provides muscle pliability and increases the flexibility
Regulates the digestive system and cleanses our body and retains good health
Enhances the anti-inflammatory and sterilization effect
Relieve all kinds of tension and pain caused by poor nervous system
Stimulates muscle nerve, cell, tissue, fascia and joints to increase your energy flow
Regulates body pH, activating the immune system which helps to prevent, treat and heal illness and disease
Detoxes the body providing acid-base equilibrium and Lessens mood-swing, improves digestion and sleep
Keeps you beautiful with anti-aging facial, toning your skin, reducing wrinkles and lines and improving your complexion
WHAT DDS BIOELECTRIC MASSAGE THERAPY DEVICE ACTUALLY DOES?
DDS BioElectric Massage Therapy Device is a safe, drug-free treatment option for people in pain. The DDS BioElectric Massage Therapy Device is the center point of DDS Therapy. It is used to treat chronic pain and acute pain conditions and prompts the body to produce endorphins which help to relieve pain.
The DDS Bioelectric Massage Therapy Device alleviates stress and tension by using electrotherapy technology that creates current to stimulate and contract and relax muscles. A pulsating sensation goes through the central nervous system, blocking pain receptors without the use of needles, medication or surgery.   
The DDS BioElectric Therapy Massager Device generates a healing electrical energy (low frequency, low voltage, and low current) which is either passed through the trained clinician's body from foot to fingertip or with pads, probes and brushes into the patient's body. 
Together the low electrical current regulated by the trained clinician, and the selected herbs (DDS Cream, DDS Oil and DDS Mud -which are sold separately) regulates balance and energy circulation to the patient. This enables the body to obtain optimum health.
SPECIFICATION:
Made of Pure Natural Plant Extract Weight: 250g / tube Unit: Tube of 1 Available as B1, B2, B3, B4, B5, B6, B7, B8, B9, B10, B11, B12, B13, B14, B15 - Choose the perfect cream formulation that you want to use. Ingredients: Acid and Alkali Powder, Acid and Alkali Infiltration of Oil, Bone Meal, Composite Trace Elements, White Petrolatum, Rubber, Terpene Fat, Lithopone, Lanolin, Rosin, and Zinc Oxide Oxide and other proprietary formulations.
Use with: DDS Bioelectric Massage Therapy Device(Hebei Hualin Acid-Base Machine and other models) Standards: Class 1 FDA approved medical device, FCC Approved, CE Approved.
DDS BIOELECTRIC MASSAGE THERAPY APPLICATIONS:
DDS Bioelectric Massage Therapy is easy to learn with no special licensing requirements, and there are no side effects or pain associated with DDS treatment.
TRAINING:
Introductory training is STRONGLY recommended, in order to learn to safely use the device and provide basic therapeutic techniques. Advanced training is also recommended and offered for professional practitioners depending on your needs. DDS Bioelectric Massage Therapy Training Classes and Online Courses are offered by The DDS Bio Therapy Center in Denver, CO.
DDS BIOELECTRIC THERAPY IS PROVIDED BY MANY HEALTH AND BEAUTY PROFESSIONALS:
Massage Therapists, Physical Detox Specialists, Med Spas, Recovery Centers, Home & Family Care, Esthetics & Beauty Salons, Nutrition Health Coaches, Pain Management Clinics, Acupuncturists, Chiropractors, and Athletic Trainers Sports Medicine.
QUALITY CERTIFICATION:
All DDS Bioelectric Therapy Devices and Accessories are Quality Tested by the DDS Bio Therapy Center.
BOX INCLUDES:
One tube DDS Massage Therapy Cream (B1-B15). DDS Bio Therapy Massage Oils, Muds and Therapy Devices, need to be purchased separately and are available from the DDS Bio Therapy Center.
WARRANTY:
B-1 to B-15 Cream for DDS Bioelectric Massage Therapy Device has 60 days of warranty against manufacturer's defects from the date of delivery.
NOTE:
Not recommended for people who have a pacemaker, stents, thrombosis (blood clots in the arms or legs), a bacterial infection and who are pregnant.
DISCLAIMER:
Order safe items from us:  The following FDA Disclaimer is required for all eBay listing in Healthcare category and is included for reference:  The sale of this item may be subject to regulation by the U.S. Food and Drug Administration and state and local regulatory agencies.