---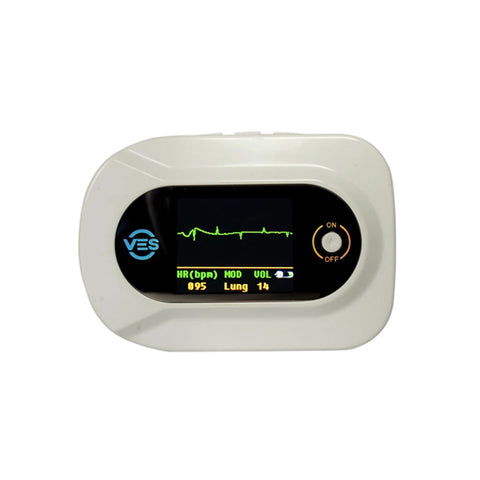 CMS-VE is a kind of multi-functional electronic stethoscope. It takes the latest sensor technology to monitor human's Heart Sound and Lung Sound. It can detect real-time ECG waveform and calculate the heart rate, the pulse oxygen Saturation and pulse rate can also be monitored through SpO2 probe. The product is applicable for family, hospital, private Clinique, community medical treatment.etc.
Main features
◆ Compact and portable,easy to use
◆ Display of ECG waveform, heart rate,SpO2 ,pulse rate ,pulse waveform 
◆ Based on latest piezo sensor technology
◆ Earphone output and 16 steps volume adjustable
◆ Alarm for SpO2 and pulse rate exceeding limits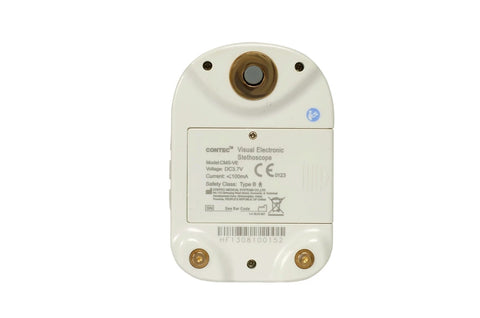 Main Parameters
◆ Stethoscope:(electronic sensor ,three Stethoscope modes),
     Heart:20~230Hz,Lung:100~800Hz,H&L:20~800Hz
◆ Heart Rate measuring range: 30bpm~300bpm ,Accuracy: ±2 bpm or ±2%(select   larger)
◆ SpO2 measuring range: 0%~100% (the resolution is 1%),Accuracy:   70%~100% :±2% ,below 70% unspecified
◆ Pulse Rate measuring range: 30bpm~250bpm,Accuracy: ±2 bpm or ±2%(select larger)
◆ Resistance to surrounding light: The deviation between the value measured in the condition of man-made light and indoor natural light and that of darkroom is less than ±1%.
◆ Measurement Performance in Weak Filling Condition: SpO2 and pulse rate can be shown orrectly when pulse-filling ratio is 0.4%. SpO2 error is ± 4%, pulse rate error is ±2 bpm or ±2% (select larger).
◆ Display : 1.8" color  LCD 
◆ Power consumption: ≤100mA
◆ Power Supply: 3.7V Lithium Battery   
◆ Battery working hour: It can last more than 10 hours when the power is full.
◆ Safety Type: Internally powered equipment,B Type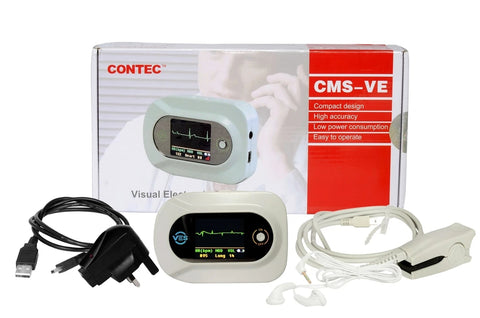 Accessories
◆ A User Manual  (GB only)on request for other Language
◆ An oximeter probe (optional, BF applied part )
Physical Identity
Dimension: 88mm(L)×60mm(W)×18mm(H)