---
JYtop Factory price pain relief therapy needle acupuncture point device meridian energy pen
Product Features:
1. Automatically find points, intelligent and easy.
2. Good for blood circulation.
3. Portable and easy to use.
4. Adjusting the sensitivity of points detection according to your skin type and skin condition.
5. The user-friendly design, easy to operate.
6. Audio Tips.
7. We use lithium batteries that can be recharged.
8. Treatment probe can be replaced.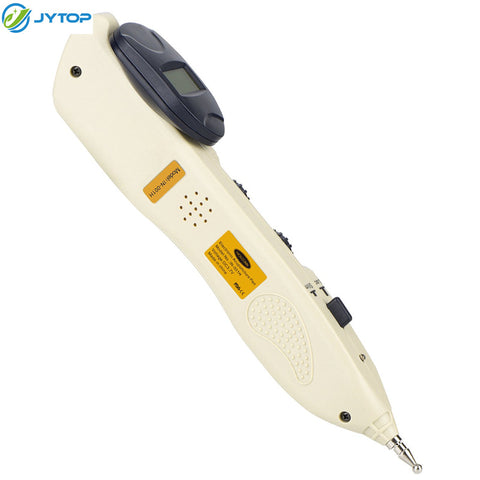 The description:
The electric acupuncture therapy device has a digital display for locating acupuncture or trigger points.
It incorporates an effective push-button stimulation function for immediate acupuncture treatment of the point or area immediately after detection.
 The digital display helps the user to easily locate the acupuncture point or trigger the most accurate possible, its number increasing with the lowering of the
electrical resistance of the skin (when a maximum number is reached, a point d acupuncture is detected and electro acupuncture can begin).
 Self-treatment of electric acupuncture has never been so easy!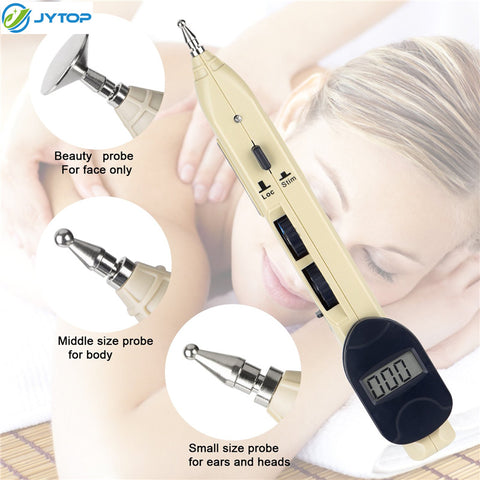 Characteristics:
Item Type: Digital Electronic Acupuncture Pen
Quantity: 1pc
Size: approximately 27.5 x 11.5 x 5 cm / 10.8 x 4.5 x 2 inches
Weight: about 513 g


Package list:
1 x acupuncture pen
1 x power charger with cable
1 x reflux stick
3 acupuncture pen heads
1 x English manual and other accessories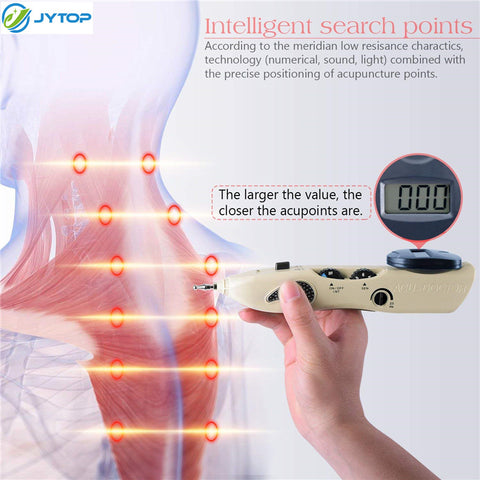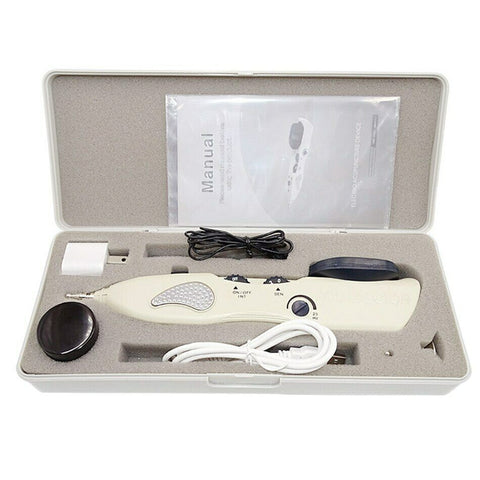 Hot Tip:
1.If the skin is too dry during use, it is recommended that the skin be covered with a moisturizing lotion or water on the area to be treated, it can help to improve the sensitivity of finding points of acupuncture.
2.If the skin is dry, the acupuncture pen does not work.