---
JYTOP 2019 3rd Generation latest quantum magnetic resonance body analyzer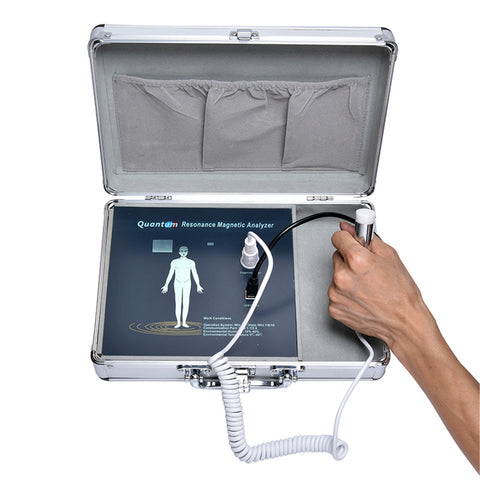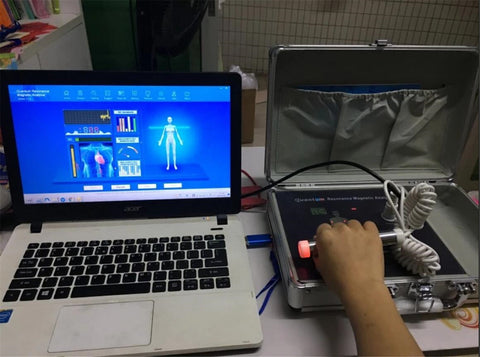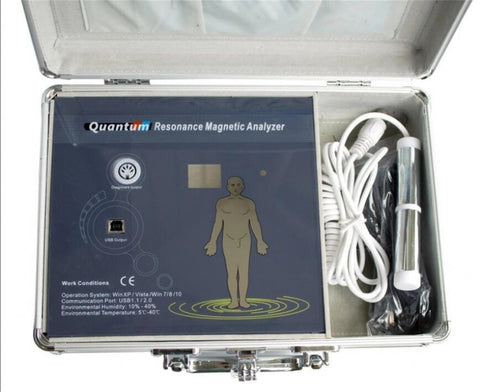 The method of quantum resonant magnetic analysis is an emerging rapid, accurate and non-invasive spectral testing method and particularly suitable for comparison of
curative effects medicine and health products, and check of sub-health conditions. The main analysis items are over 30, including cardiovascular and cerebrovascular
condition, bone mineral density, trace elements, blood lead, rheumatism, lung and respiratory tract, nephropathy, blood sugar, stomach and intestines, liver and gall,
cranial nerves, gynecology, prostate, bone disease, the trace elements of selenium , iron, zinc and calcium, etc.
operate step
1. Connect the system to a PC with data wire(USB interface) . insert the optical disk and install the encryption softawre.
2. Insen the encryption key to PC(USB interface).then run the software and fill in the information of patient.as name.age.weight.etc.
3. Let the patient hold the sensor close to his/her heart and stay calm .
4. Run the system by software, the detection time for 1 minute
5. Get the result which contains 41 reports and suggestions to the patient.
6. The results can be printed on a paper directly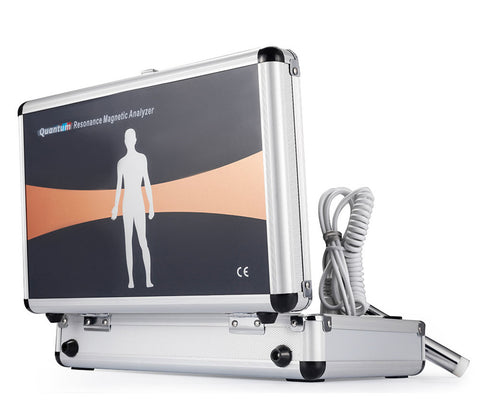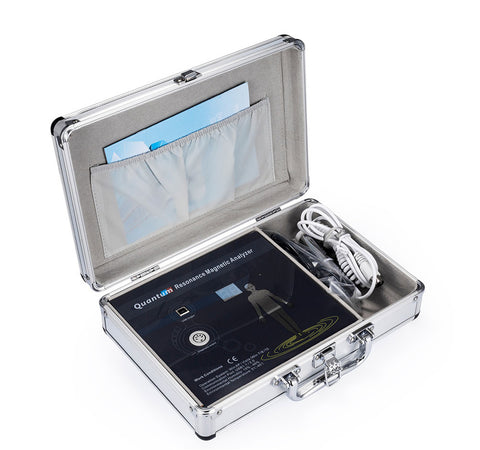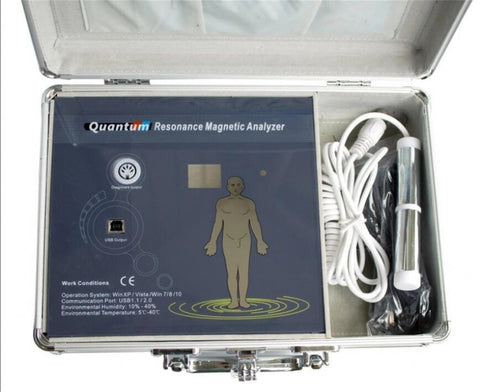 The newest 41 reports Quantum Resonance Magnetic Analyzer :
1 Cardiovascular and Cerebrovascular 
2 Gastrointestinal Function 
3 Liver Function 
4 Large Intestine Function
5 Gallbladder Function 
6 Pancreatic Function 
7 Kidney Function 
8 Lung Function 
9 Brain Nerve 
10 Bone Disease 
11 Bone Mineral Density 
12 Rheumatoid Bone Disease 
13 Bone Growth Index 
14 Blood Sugar 
15 Trace Element 
16 Vitamin 
17 Amino Acid 
18 Coenzyme 
19 Endocrine System 
20 Immune System 
21 Human Toxin 
22 Heavy Metal 
23 Basic Physical Quality 
24 Allergy 
25 Obesity 
26 Skin 
27 Eye 
28 Collagen  
29 Channels and collaterals 
30 Pulse of heart and brain 
31 Blood lipids 
32 Gynecology (female)
33 Breast (female)
34 Menstrual cycle (female)
35 Prostate (male)
36 Male Sexual Function (male)
37 Sperm and semen (male)
38 Element of Human
39 Thyroid
40 ADHD
41 Comprehensive Report
Main Body X1
 software X1
detecting handle X1
USB Keys X1
USB Cable X1
User Manual X1
we will ship DHL .